About Us

Our Mission
The Metro Memphis Urban Debate League's mission is to provide students life-changing personal growth through competitive interscholastic policy debate program, which improves academic outcomes and increase college readiness.

Our Vision
The Metro Memphis Urban Debate League strives to improve academic performance, eliminate non-academic barriers, develop leadership skills, increase the ambition to succeed beyond high school, and cultivate productive citizens, ultimately strengthening their communities.

Program
Policy debate is a research-based speech competition in which students argue for and against a resolution that advocates for change in federal government policy. Students learn and develop "cases" presenting a specific plan for solving the problem implicit in the resolution (e.g. international conflict, poverty, natural resource scarcity). In each participating school, teachers run after school practices for a minimum of three hours per week, training students to compete against other teams. The MMUDL tournaments are held throughout the school year. A MMUDL tournament is a rigorous, intense academic competition. For many students, tournaments are rare opportunities to connect intellectually with their peers, and to have their ideas about important issues considered seriously by adults. Such an experience has a powerful effect on a student's self-esteem and interest in education.

Powered by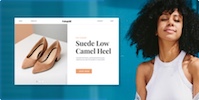 Create your own unique website with customizable templates.